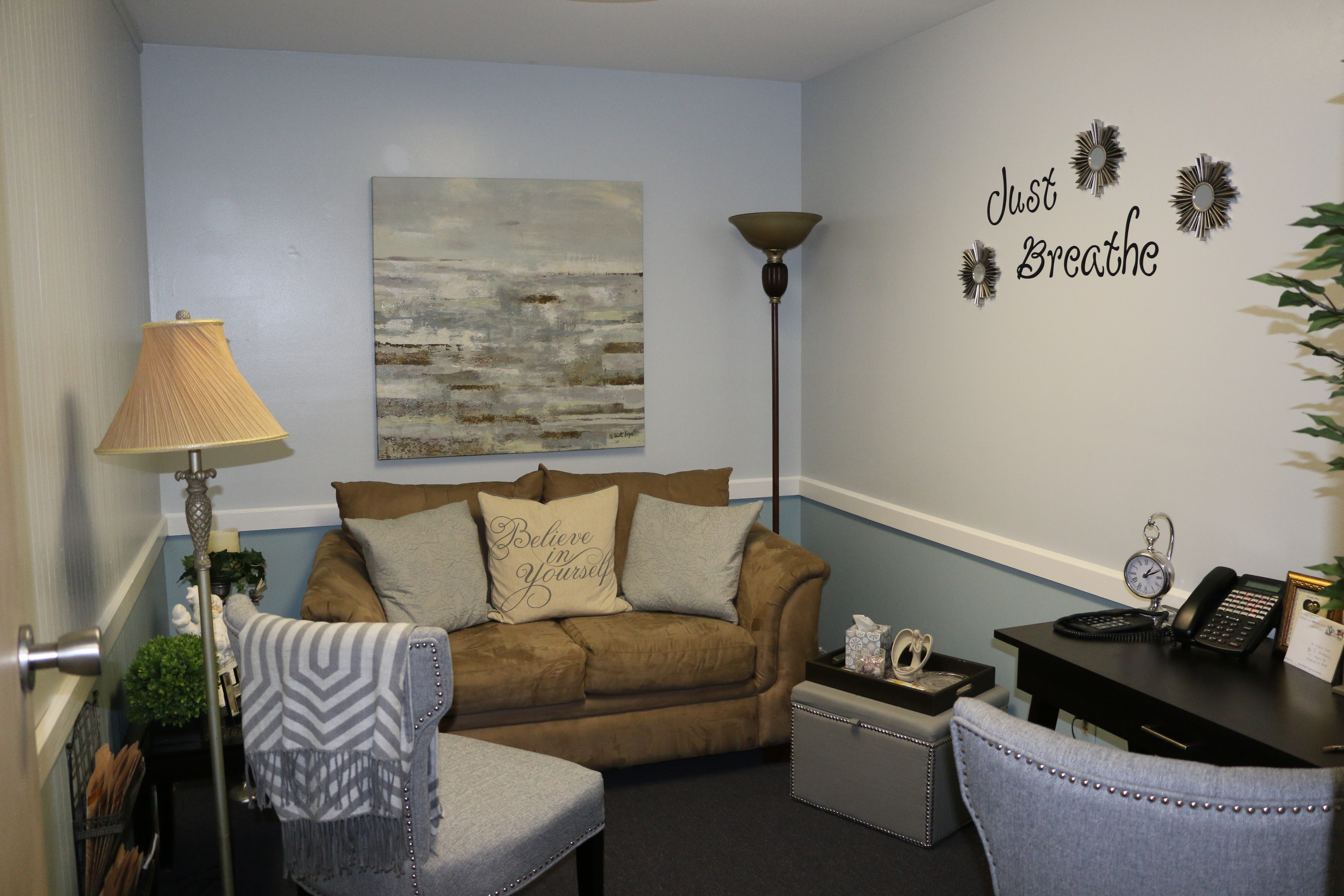 Dr. Robert Basil (PsyD)
Dr. Basil is a clinical psychologist, licensed since 1987. He is a partner and clinician at The Highview Center. For 20 years, he directed the Mental Health and Deafness Program at the Ellis Human Development Institute of the School of Professional Psychology at Wright State University in Dayton. He had provided psychological services to the Deaf children at St. Rita School for the Deaf in Cincinnati and the Ohio School for the Deaf in Columbus. He provides psychological services to Summit Academy, a group of charter schools in Ohio serving children with Attention Deficit Disorder and Social Communication Disorder (previously Asperger's Disorder). In the past, Dr. Basil served as the Clinical Director of Comprehensive Counseling Service (previously Pastoral Counseling Service) in Middletown, and developed Middletown's Domestic Violence Program still being used in the community. He works with children, teens, individual adults, couples, and families. He specializes in attention issues, hearing and communication issues, coping with chronic pain, and family therapy.
Dr. Vonnie Bittikofer (PhD, LPCC, LICDC)
Dr. Vonnie Bittikofer is one of the three founders of The Highview Center. She is an Independently Licensed Clinical Counselor and a Licensed Independent Chemical Dependency Counselor. She has worked in the Behavioral Healthcare field since 1989. While she has been in private practice at The Highview Center since 2004, she served as the Clinical Director and Director of Chemical Dependency services for a community mental health center from 1995 to 2004. She has also served as a counselor in inpatient and outpatient settings, and has taught courses for Ohio University and The University of Dayton as an Adjunct faculty member. Dr. Bittikofer treats adults, teens and some children with a variety of mental health issues. She also has a specialty license to treat substance abuse disorders. Additionally, she started a non-profit healthcare group, WHIIMS, in 2005, which operates out of the Highview Center. She is a cancer survivor, a Christian, and has been married since 1988.
Susan M Berger (MS, PCC)
Susan is one of the three founders of the Highview Center. She is an Independently Licensed Clinical Counselor. Susan received her Bachelor's degree in Individual and Family Studies from Miami University and her Master's degree in Community and Social Agency Counseling from the University of Dayton. Susan was the director of children's programming for a Middletown-based mental health agency and she spent the first 10 years of her career serving as a school-based mental health counselor in the Middletown City Schools. Susan has experience working with children (age 2 and older), as well as working with families and individuals
Suzanne Beckmeyer (MSW, LISW-S)
Suzanne Beckmeyer is an Independently Licensed Clinical Social Worker with more than 20 years' experience providing therapy and clinical support to individuals, children, and families, primarily in community based agencies. She received her Bachelor's degree in Social Work from Bowling Green State University in 1985 and her Masters in Social Work from The Ohio State University in 1988. Prior to opening a private practice at The Highview Center, she was the social worker for the Adolescent Diagnostic & Treatment Program at the Lindner Center of HOPE. For 8 years she served as Program Manager and clinical supervisor for Butler Behavioral Health Services' Middletown Counseling Center and as a clinician for the Hamilton Counseling Center for 6 years earlier in her career. Specialized training at Children's Hospital in Columbus, Ohio in the treatment of sexual abuse survivors prompted her to seek additional training towards certification as a Trauma Specialist from the National Institute on Trauma and Loss. Believing that there is no such thing as small change, Suzanne truly values hearing others' stories and bearing witness to the journey through small changes in thoughts and actions that can lead to big gains in health, wholeness, and joy.
Shiela Agee (RN, CCR)
I have been in the healthcare industry for over 25 years. I currently hold a license as a Registered Nurse with advanced certifications and training as a holistic health practitioner with focuses in clinical reflexology, clinical aromatherapy, and holistic nutritional consulting. I incorporate all of these modalities as well as herb and supplements into my practice. I have had the privilege to study with Dr. Jesus Manzanares from Barcelona, Spain, who focuses on clinical reflexology research and incorporates integrative reflexology within his family medicine practice. I have a strong belief in the body's ability to heal itself – given the proper environment, nourishment, and strategy. I incorporate these same beliefs into my personal life. Spending time with my husband and three children enjoying life and embracing what God has in store for us is a true blessing. Some of our favorite things to do are walking on a beach, fishing, boating, camping and hiking. I feel so unbelievably blessed to be given the honor and privilege to answer my calling of working with those seeking wellness.
Tina Breitenbach (MA)
Tina Breitenbach received her Master's Degree in Mental Health Counseling from Wright State University in 1995. Tina has many years working experience in the counseling profession with inpatient clients as well as outpatient clients. She has provided services to adults, children, adolescents, couples and families. Her counseling experience covers the resolution of a variety of personal and interpersonal issues, family conflicts, and domestic violence. Tina incorporates Christian values and Biblical principles with her counseling. She believes many life conflicts have spiritual roots which must be addressed and resolved. Tina works with clients who would like to explore a deeper spiritual life or who wish to resolve their personal and spiritual conflicts. Tina is a counselor for the WHIIMS organization here at the Highview Center.
Peggy Volters (MS, LPCC, IMFT)
Peggy is a seasoned counselor with over 20 years of experience working with couples, families and individuals (age 7 & older). She graduated with a Master's Degree in Marriage and Family Counseling from Wright State University and had taken post-graduate classes at both Wright State University and the University of Dayton. Peggy is licensed as an Independent Marriage and Family Therapist (IMFT) as well as a Licensed Professional Clinical Counselor, with Supervisor designation, (LPCC-S), in the state of Ohio. She previously practiced in the offices of New Creation Counseling Center in Tipp City, Ohio. Also, the Dayton Institute for Family Therapy and Wellness in Centerville, Ohio, and then established her private office in Centerville as South Dayton Counseling Center, Inc. (www.southdaytoncounseling.com). She now practices with South Dayton Counseling Center in Middletown at The Highview Center. Peggy uses her skills to promote successful outcome with a holistic approach, paying attention to the psychological, physical, emotional and spiritual concerns of clients. She commits to providing a positive environment to help clients work through the challenges of life. Challenges result in depression, anxiety, post-traumatic stress, grief and traumatic loss, abuse recovery, anger management, behavioral concerns, and parenting, family, and relationship issues- including marital, friends and workplace. Peggy has taught at Cincinnati Christian University as an adjunct professor and has also had the privilege of working as a member of the Ohio Counselor, Social Worker and Marriage and Family Therapy Board (2009-2011). She speaks for local churches on a variety of topics concerning families, marriage and women's interests.
Joanna K. West (MSW, LISW)
Joanna West is a Licensed Independent Social Worker (LISW) in the state of Ohio providing psychotherapy services.  She attended Miami University and received a Bachelors degree in Psychology and Sociology, and later attended the University of Cincinnati studying clinical social work and receiving a Masters of Social Work (MSW).  For a number of years, Joanna served as Director of a local non-profit organization serving children and families.  In 2009, Joanna began providing psychotherapy for children, adults and groups in a community mental health center.  She is dedicated and honored to walk along side adults and children who are challenged by life events, depression, anxiety, relationship difficulties, mental illness, grief and the negative effect of life traumas and abuse.  She is motivated to assist with change and growth, and to alleviate emotional pain.  Joanna has training and experience utilizing EMDR and other evidenced based interventions to facilitate healing and recovery from trauma and abuse.
Contact Us
Address:
10 S HighView Road,
Middletown Ohio 45044.
Phone: 513-423-6621
Fax: 513-423-9931
Videophone: 937-641-8183